---
Tenstreet Solutions Infographics
We're always busy finding new ways to provide you with outstanding new service solutions in the areas of recruiting, marketing, onboarding, and safety. 
We're continuing to add more services all the time, so these infographics will remain far from static. Be on the lookout for updates as we progress in our ongoing effort to help you progress.
---
---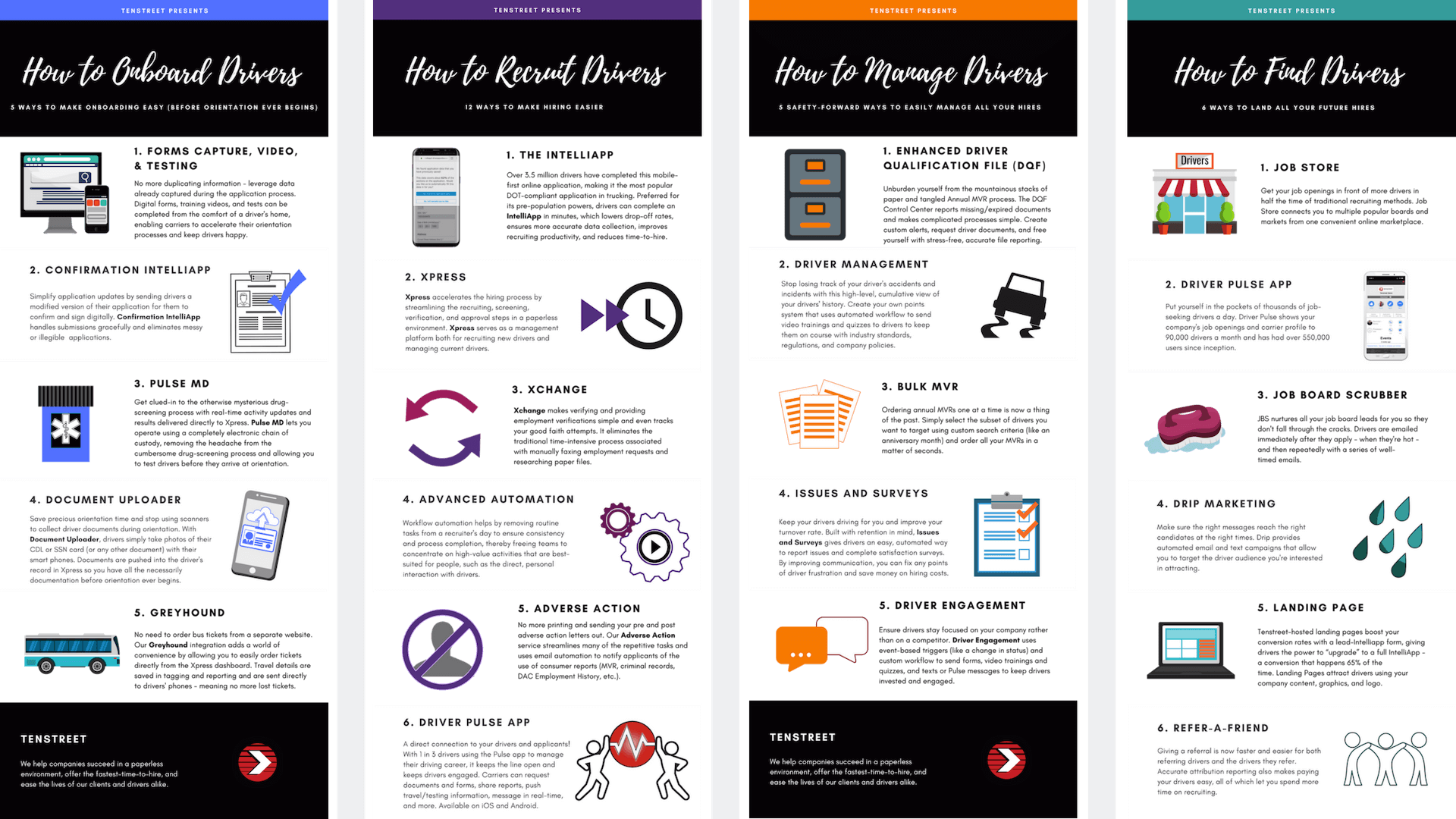 Questions?
Please contact your Tenstreet advisor, or schedule a demo to learn more.