---
Live Webinars
Every webinar we host is free, starts at 2pm CST, and includes a live Q&A to address any and all of your questions.
Click the links below to RSVP!
OCTOBER:
October 8th – Xpress Training
October 16th – Job Store 101 – Learn how to Advertise Jobs like a Pro
October 17th – How to Get More Hires, Faster! — a demo for prospective Tenstreet clients!
October 22nd – Xchange Training
October 25th – Q4 Product Rollout
October 30th – Job Store 201 – Learn how to Analyze Conversions like a Pro
October 31st – Meeting Your Needs as a Small Fleet — a demo for prospective Tenstreet clients!
Tenstreet's 2020 User Conference
We're eager to follow up last year's fantastic conference with an even greater gathering of clients, vendors, and Tenstreet experts for knowledge sharing, training, and networking. We intend to welcome even more participants for next year's session at the Bellagio Hotel in 2020, and we hope you'll join us for our most notable event to date!
Tenstreet's Road Show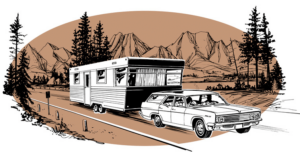 Tenstreet's taking it on the road! And we're coming to a city near you. We'll be hosting a series of user summits all over the country, starting in The Big Peach – Atlanta, GA. We're adding new cities all the time and will reach out to clients in the area each time we do, but keep checking back here for a complete list as we finalize the details.
Those attending a roadshow can expect to enjoy:
an overview of the current state of the industry and insights into driver behavior
an opportunity to network with other carriers and share best practices
a live demonstration of key Tenstreet services that help carriers succeed and get the most out of their investment
Stop#1 :: Atlanta, GA :: July 10th, 2019
Stop#2 :: Philadelphia, PA :: August 14, 2019
Stop#3 :: Nashville, TN :: October 1st, 2019
Stop#4 :: Chicago, IL :: October 23rd, 2019
DoubleTree by Hilton Hotel Chicago O'Hare Airport, 5460 North River Road, Rosemont, IL, 60018
Stop#5 :: Dallas, TX :: November 14th, 2019
Where is Tenstreet Today?
We love attending conferences. Tenstreet sees it as a great honor to be part of an industry built by passionate people who work hard and believe in what they do. Being involved members of multiple state and national organizations in trucking is a privilege and the benefits of networking, community involvement, ongoing education and awareness initiatives, and a chance to contribute to improving the industry and strengthening its players is unmatched.
We take every chance we can to build our relationships and meet with clients and prospects everywhere we go. Please reach out if you'll be attending – we'd love to see you.
OCTOBER:
October 3 and 4 – NAPFTDS Regional Conference – Region 4 in Corpus Christi
October 5-9 – ATAMCE – Management Conference & Exhibition

October 10 and 11 – NAPFTDS Regional Conference – Region 7 in Baltimore

October 16-18 – CVTA Fall Conference

October 31-November 1 – National Association of Small Trucking Companies Annual Conference
SEPTEMBER:
September 8-9 – NAPFTDS – Regional Conference – Region 6 in Charlotte
September 15-17 – Tennessee Conference
September 16 – NAPFTDS – Regional Conference – Region 3&5 in Pewaukee
September 17 – Ohio Trucking Association
September 18-19 – TCA – Microdea Conference
September 23-25 – Commercial Vehicle Safety Alliance (CVSA) – Fall Conference
Tenstreet is the proud member of these state associations:
and these national organizations: