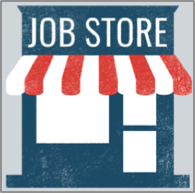 Job Store Merchants
In addition to purchasing IntelliApps from Pulse Match and Tenstreet Market, you can also post on a variety of job board sites through Job Store. This article was designed as a companion piece to our Job Store cut sheet, which can also be obtained from your advisor, or from our website.
Tenstreet has teamed up with some of the nation's most popular job boards so you can post your jobs across multiple sites, all from one convenient access point. Each one gets you access to a unique market set and has individual strengths that set them apart from their competition.
This document will be updated frequently as we add more and more Job Store merchants. Be sure to check in with your advisor, visit this blog, or keep your eye on the Job Store tool as we continue to grow!
Meet the Merchants, and leave your driver search to us!

Indeed helps millions of job seekers and employers find the right fit every day. With 200 million people visiting every month, they provide access to the talent in every field, giving you access to the largest pool of job seekers online. Independent research shows that Indeed delivers 3x more hires than their top three competitors combined.
Find your next great hire with Indeed.
Gla

ssdoor offers transparency in the marketplace – helping employers advertise their open jobs to highly engaged candidates while promoting their employer brands. With approximately 40 million unique monthly visitors, 11 million pieces of content (company reviews, benefits details, salary reports, interview reviews), and background on 700,000 companies in 190 countries, Glassdoor helps people everywhere find a job and company they love.

American Driver Network offers one of the most comprehensive Internet resources available for recruiting truck drivers in today's digital, interactive, and information driven markets. Offering the same type of benefits as other recruiting website services, but with a much greater reach and an expanded placement across over 500 websites.

JobsInTrucks.com is the largest niche job board for hiring top quality drivers. With more than 500,000 driver profiles, we have the most extensive driver profile database on the internet; connecting thousands of hiring managers across NorthAmerica with qualified driver professionals. 95% of our candidates are not found on the generalist job boards receives more than 250,000 visitors a month, making it the highest trafficked driver job board.  We offer job postings, searchable driver database, branding, banners, remarketing and social options to maximize your recruitment campaign.

Bringing innovation to job board services, Hire360 has revolutionized the applicant outreach process via their targeted messaging platform. Hire360 literally recruits for you. Their platform identifies top candidates in your area, ranks and reaches out to the best ones – all on your behalf.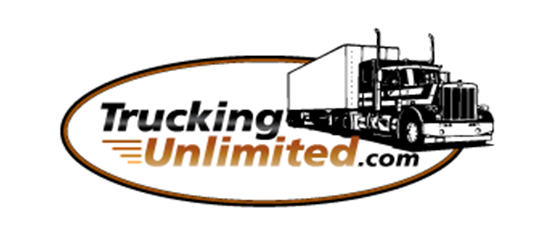 At Trucking Unlimited, drivers know that they are using one of the most respected and well-regarded job resources in the industry. Trucking Unlimited understands the value of tradition for commercial truckers and has created an outlet that honors the culture of rewarding top drivers with some of the best positions in the nation. Trucking Unlimited believes in trucking as a time-honored American tradition and works closely with companies that feel the same way.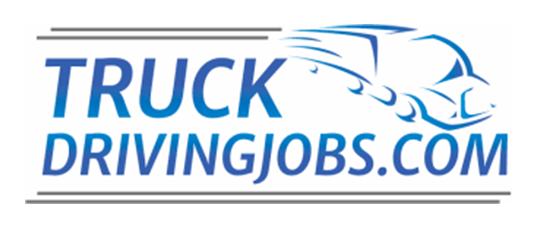 TruckDrivingJobs.com is the leading job board for drivers across the country who are ready to find companies that offer the most to the drivers they bring on to their fleets. TruckDrivingJobs.com provides drivers with more than just job openings, it gives individuals a full scope of job resources. Job seekers know TruckDrivingJobs.com as the destination for the most comprehensive array of opportunities that always benefit the driver.
Post Your Positions, and Leave Your Driver Search to Us!

Tomorrow's Online Marketing (TOM) is not a job board. They provide truly exclusive, real-time leads generated from Facebook directly to all of their trucking clients, both large and small. These exclusive, targeted leads provide clients with the greatest opportunity to turn leads and apps into hires. Their packages are designed to fit any budget size and most importantly, no contracts.
ZipRecruiter's mission is to help people find meaningful employment, and help employers build great companies.
The #1 rated job search app on Android & iOS
Over 7 million active job seekers each month
Over 40 million job alert email subscribers
ZipRecruiter started as a tool to help small businesses distribute job postings affordably. Today they're a thriving marketplace where millions of people across the U.S. and U.K. find a better job for a better life.
---

Step 1: Define your Active Jobs
These are the descriptions, requirements, and locations of the positions for which you're hiring. Enter them in one place, and see them across your platform (on Driver Pulse, Job Store, IntelliApp, Xpress, and more).
Step 2: Place your Order in Job Store
Job Store offers a one-stop shop for your Full and Partial IntelliApps (through Pulse Match and Tenstreet Market), and lead apps (through popular job boards).
 Step 3: Get Apps!
Whether you use our Xpress services line, or simply have applications emailed to you, you can fully rely on Job Store to deliver more of the applications you need to fill your jobs.
Any additional questions?
Reach out to your advisor today!