COVID-19 Trucking Updates
Last Updated March 31, 2020
We have posted several useful resources below to help you find crucial information and help your business adapt to the rapidly changing situation, including free services we're providing to help reduce the spread when onboarding new drivers. Keep checking this page for the latest information.
If you have questions or concerns that aren't addressed here, please contact your account manager or reach out at support@tenstreet.com.
COVID-19 Resources
The CDC Coronavirus Page: The latest information from the Centers for Disease Control and Prevention on how to check yourself for symptoms, keep yourself safe from infection, track the spread of the virus, and more.
Driver behavior trends: Our blog post (updated weekly with the latest stats) sharing our observations about changing trends in driver behavior around driver applications, driver processing, and onboarding and hiring activities within the Tenstreet system.
Last updated March 31, 2020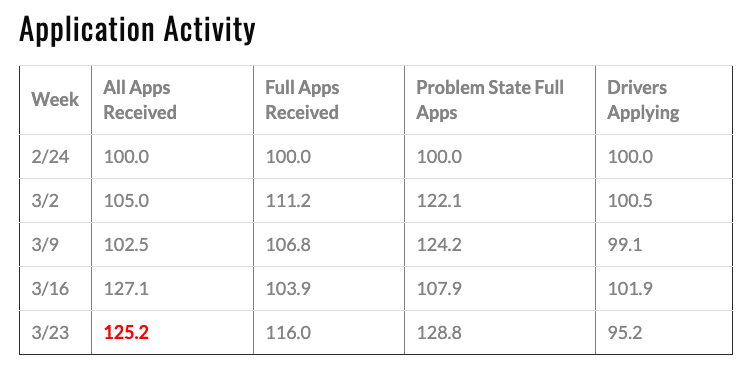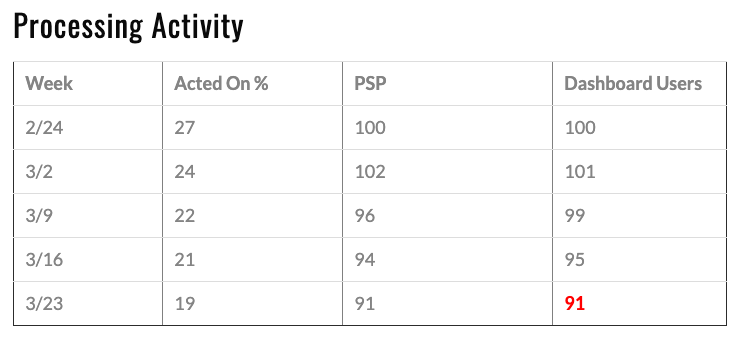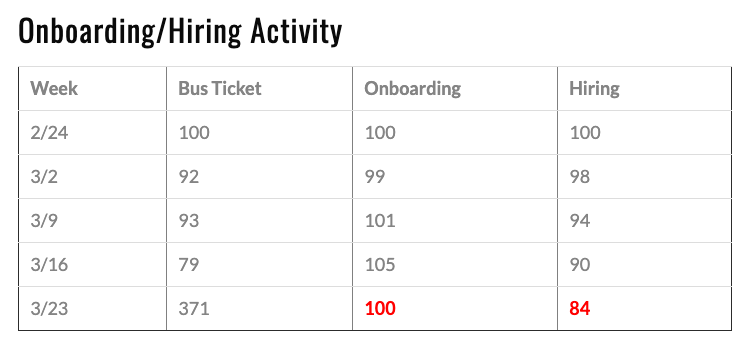 Free driver onboarding through Tenstreet: Information on our offer of a free 90 day trial of Tenstreet's Driver onboarding to encourage social distancing during onboarding and orientation.
DOT Drug Testing Guidelines: The U.S. DOT is still requiring drug and alcohol testing regulations to be upheld. The full guidelines can be read on the DOT website.
ATA's State-by-State Guidelines: The ATA has an unofficial (but frequently updated) chart of declarations for each state specifying which states have authorized the operation of heavier and/or longer vehicles that are responding to the COVID-19 emergency.
TCA's COVID-19 Resources Page: The Truckload Carriers Association has created their own resources guide, including daily updates on relevant news stories and DOT and FMCSA announcements.
Our Service to You
As a business, we have always been proud to serve the transportation industry by making the crucial work of drivers and carriers easier and more efficient. Now, in the face of immense bravery by all the trucking professionals working to bring supplies to the place that need them, we are more dedicated than ever to serving our clients and keeping them updated on how the developing coronavirus (COVID-19) situation is impacting the trucking industry.
Our staff is practicing social distancing by working remotely so we can still provide the services that help our users serve the country's needs when they are more crucial than ever. You will continue to receive the same level of support you've come to expect from us, with an additional focus on clearing away roadblocks introduced by the coronavirus.