Keep the Best Drivers Longer
---
"Most driver turnover happens within the first 90 days…"
Most driver turnover happens within the first 90 days of employment. Our goal is to extend driver tenure past the first 120 days, which increases driver profitability and reduces aggregate hiring needs.
Issues and Surveys collects information from the field proactively by sending automated surveys at regular intervals, giving drivers an easy medium to voice concerns. By increasing communication and allowing companies to study driver feedback through reporting, this tool helps carriers understand their businesses, learn how they can improve their driver's experiences, and ultimately keep drivers happily retained.
Identify problems, track improvements, and build driver loyalty with Tenstreet Driver Retention Solutions.
---
---
---

---
---
Key Benefits

---
Surveys are sent to drivers automatically at intervals you specify and collect opinions on aspects of your business like orientation, equipment, home time, pay, and benefits

Drivers can easily report issues as soon as they arise and fill out surveys through the Driver Pulse

Feedback is collected in each driver's Xpress file for easy reference

Issues and Surveys can also be taken by someone at your company over the phone and added to a driver's file through Xpress

Reporting gets built around how reviewing your feedback is most useful for your company
Key Retention Software 

---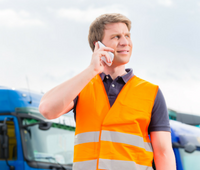 Issues and Surveys
Our Issues and Surveys service provides a communication channel between drivers and management so you can learn more about your business from a driver's perspective, and help you keep your drivers longer.