Keep the Best Drivers Longer
---
"Most driver turnover happens within the first 90 days…"
Most driver turnover happens within the first 90 days of employment. Our goal is to extend driver tenure past the first 120 days, which increases driver profitability and reduces aggregate hiring needs.
We have a two-fold approach: an outbound survey system and an issue escalation management system. Our outbound survey system seeks to identify problems proactively and track employee satisfaction. Our issue escalation management system consists of both inbound and outbound calls managed by predefined categories and an escalation tree.
Identify problems, track improvements and build driver loyalty with Tenstreet Driver Retention Solutions.
---
---
---

---
---
Key Benefits

---
Extend average tenure across fleets
Confront turnover problems
Address individual driver issues
Process outbound and inbound calls
Conflict resolution
Increased profitability
Key Retention Software

---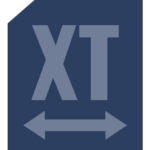 Xtend
Xtend's retention services ensure that there is an effective communications channel between employees and management.