Request A Verification for Free?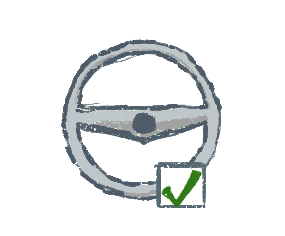 It's free to send requests via Xchange – just sign up. Over 24,000 companies have already signed up to request information today.
---
Provide A Verification for Free?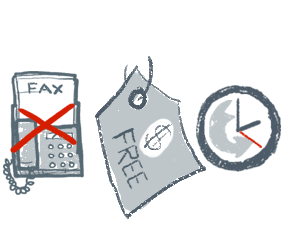 Get out of responding to requests on your current and former drivers via fax by becoming an Xchange Network Provider for free.  2,700+ companies have signed on as Network Providers, making the process easier and faster for everyone.
Upgrade to
Full Xchange
Services?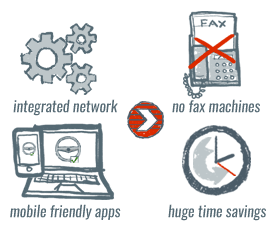 Simplify and automate the process – there is no need to spend hours standing over a fax machine. Our integrated system manages your verification workflow for you.
Did you receive a fax with an authorization code? –

click here >
If you used to drive for a carrier that uses Tenstreet Xchange, you can request your file from them,

here>.
Free, Simple, Convenient:
---
Any carrier can provide their verification via the Xchange network at no charge. Over 24,000 companies have already signed up to request information – also at no charge. Simply put, Xchange is good for carriers whether they are requesting information or providing it.
Free? What's the catch?
The short answer – Simply put, there is no catch.
The (slightly) longer answer – We make our money selling industry-leading driver management tools to some of the best-run fleets in the industry. This lets us offer our Xchange service to both requesting and providing carriers for free. This is not a limited-time offer – it's simply free. We hope that you find enough value in our software to look at some of our other products. But if not, that's OK – Xchange will still be free.
Xchange gives you the tools to better recognize when former drivers are back on the job market and greatly improve how you reach out to them. Better Rehiring of Former Drivers:
Manage Requests in Minutes:
Xchange is a web-based service for providing driver records and sending requests. Quickly verify requests for employment, accident and drug/alcohol information.
Stay DOT Compliant:
Xchange simplifies the record keeping process, and handles corrected records and rebuttals gracefully – helping you to stay compliant without all the headaches.
Easier DAC Termination Record Entry:
Simplify the process of submitting termination records to the DAC/Hireright Employment History file by using Xchange. You can maximize the amount of credits from DAC, while minimizing the headaches of submitting termination records by hand.
"Xchange speeds up the verification process and the system works well."
Tamina Rawlins
TWIC Manager, Freymiller
---
Key Features
---
Background Check Integration- seamless support of "best of breed" sourcing
Instant PSP Checks 
Xchange Verification Systems
Processing Workflow
FCRA Compliance
Potential Missing Employee Alerts – unique set of over 2MM "associations"