Tenstreet 2017 User Conference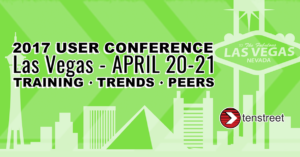 We are excited to announce our 1st Tenstreet User Conference, set for April 20th and 21st, at the New York-New York Hotel & Casino in Las Vegas, NV.
More>
Upcoming Webinars
Watch the Live Webinar and Join the Conversation.
Click the links below to RSVP.
3/7 – Xpress Refresher Training Webinar
3/16 – What Else Can Tenstreet Do For You? Webinar
3/21 – Xchange Refresher Training Webinar
3/30 – Advanced Automation Webinar
Related Blog Posts
CAREERS
Tenstreet is a fast paced, technology company providing software solutions for the transportation industry. We're after talented individuals with original ideas and passion to realize them.
TENSTREET
120 W 3rd St,
Tulsa, OK 74103
877-219-9283
support@tenstreet.com
sales@tenstreet.com
Copyright: Tenstreet 2017
---