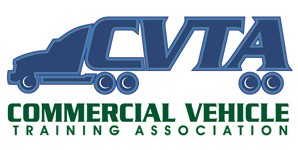 The Commercial Vehicle Training Association (CVTA) is the largest association representing commercial truck driver training programs in the United States. It represents nearly 200 training providers in 42 states and trains over 50,000 commercial drivers annually. It serves as the industry's pipeline for new and emerging CDL drivers, something for which the industry is in high demand. Our partnership has formed as we see an opportunity to promote the school-carrier relationship by greatly simplifying the communication channel between the two. As it stands today, the process is paper-laden, time-consuming, and inefficient, as driver data – such as driver applications, driver placement, and other details – often gets lost in paper shuffles and unreturned phone calls.
The Partnership Solution
Tenstreet for Schools
solution leverages our Xpress and Xchange services to prove substantial savings in time and money. As more schools join, carriers and schools both enjoy a network effect which drastically improves the management and processing of paperless driver applications. What's more, even carriers who don't yet use Tenstreet can still receive digital lead forms from schools in their inbox, enabling schools to continue working strictly in their Tenstreet dashboard. But wait, there's more! Besides
transferring driver applications
from school to carrier (and vice versa) with the click of a button, Tenstreet also provides a
Driver Status Management Tool
enabling schools to see an overall picture of each of their drivers and where they are in the hiring process. This data is not only helpful for required reporting, but enables schools to demonstrate their success by easily showing how many of their graduates were hired, as well as how quickly. Additionally, schools and carriers will be able to easily communicate with each other regarding drivers in real-time through a
communication portal
that keeps a historic log of all messaging for future reference. Schools will also be able to see when a driver has been offered a position, with shared access to carriers' 
pre-hire letters
that they've sent to drivers. Along with the ability to receive applications from schools and communicate directly with schools through the communication portal, carriers clearly benefit from the inundation of CDL-carrying drivers who are ready to fill those empty trucks and hit the road running. Drivers also gain efficiencies in that their now digital applications can be transferred to many carriers within minutes, and future applications will pre-populate, saving them hours in application time.
Everybody Wins
Tenstreet for Schools
is available to all schools and driver training programs in three service tiers. Each tier also includes all the services of the tier beneath it.
Tier One
includes application transfer, pre-hire letters, a driver status management tool, and school to carrier messaging that allows carriers and schools to discuss subjects in real-time.
Tier Two
adds the ability to run employment verifications on our Xchange engine to drastically accelerate the VOE process, subject and location tagging to help in reporting, and basic workflow functionality.
Tier Three
adds on our Drip Marketing service for automated email communication with your drivers, forms and documents completion for easy driver onboarding, and availability to more complex customized workflow. But wait, now there's
really
more. Because of our exclusive partnership with CVTA,
Tenstreet for Schools
 is about to be 
even
more
attractive for all CVTA members.
Tier One is completely free to all CVTA members
No reason to say no now. All you need to do to try it out is reach out to
[email protected]
. Then, attend a one-hour online training annually so we can show you how to use your new software, and that's it! Thanks to our partners at CVTA! We're grateful to have you with us on this exciting ride. To learn more about CVTA,
visit their website
.