As you know, attending conferences is a must in the transportation industry. Trucking conferences are a unique way of keeping your company relevant while giving you skills to carry throughout your entire career. Conferences expand your knowledge, keep you up to speed on industry news and regulations, create unexpected connections with peers, and generate new ideas. Since 2017, we've been publishing our list of the top trucking conferences of the year – we believe this valuable resource helps you decide what events will best help you and your company reach your goals. All information below has been taken directly from event webpages and corporate sites, which deserve all the credit for the content in this blog. Click on the logo or title to go directly to the event information and/or registration page! All that's left to do is convince your boss to book that ticket and register for the event (might we suggest the
Tenstreet User Conference
to start?) Listed in chronological order, we bring you the leading (and largest) trucking conferences of 2022 – we'll see you there!
1. TCA Annual Convention – Truckload 2022: Las Vegas – March 19-22 – Las Vegas, NV

This year's Truckload Carriers Association (TCA) Annual Convention, Truckload 2022, returns to the Wynn Las Vegas from March 19-22.  Join 1,200+ industry professionals for this year's event featuring a revamped schedule, more networking opportunities, an enhanced exhibit hall with more exhibition hours and a March Madness Viewing Lounge, exciting keynote speakers, and insights from panels of truckload executives.
Truckload 2022: Las Vegas is the premier event for truckload professionals looking to make new connections and educate themselves on the latest trends in the industry.
2. Mid-America Trucking Show –

MATS 2022

– March 24-26 – Louisville, KY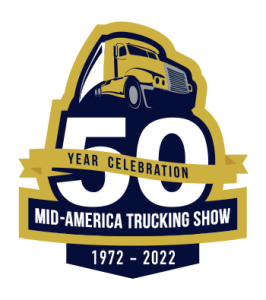 This year marks the 50-year anniversary of
MATS,
and with over 1,000 exhibitors and 1,000,000 square feet of exhibits, education, and special events, it's still one of the best events to research new products/services, keep up with regulatory changes, and connect with experts in one all-encompassing event. Over 90% of exhibitors and attendees state that
MATS
is an important event for them to connect with industry peers to build strategic partnerships, network, and exchange ideas to improve the way they do business. The #1 reason attendees participate in
MATS
is to see new products in person, and with interactive exhibit displays,
MATS
provides the perfect forum for industry professionals to experience new equipment and technology.

NPTC's Annual Conference and Exhibition
is the marquee national private truck fleet event of the year! With over 1,000 attendees and 150 exhibitors, this is an event you won't want to miss.  Attendees can expect 75 speakers at 20+ workshops on showcasing the latest, most innovative, and best ideas in private fleet management. A former attendee summed it up best: "I think the focus on education is on target; also can see how the organization is really working to understand the members' needs and interests of the members." The
NPTC
proudly positions itself as the only trade association in the United States devoted exclusively to the interests of the private corporate trucking fleet industry and its professional practitioners. They represent a cross-section of American manufacturers, distributors, retailers, and public service organizations ranging in size from family-owned small businesses and town utility fleets to Fortune 500 global conglomerates.

Maybe we're biased, but we believe that the
Tenstreet User Conference
 is the year's can't-miss industry event. Packed with industry education, individual private sessions, professional growth opportunities, and inspiration that lasts long after you leave, the conference showcases clean and simple solutions to the trucking industry's biggest problems. This year's User Conference will boast new product updates, industry trends, opportunities to have quality conversations about the unique challenges you face as a company with your peers, sponsors, and experts of the Tenstreet team. The best part? Attendees will receive
free
 access to our latest innovations 
90 days
 before everyone else, and also will receive a discount on these new products once they are generally available. You'll find plenty to help grow your business, along with some fun surprises along the way – what else could you expect when you're in Vegas?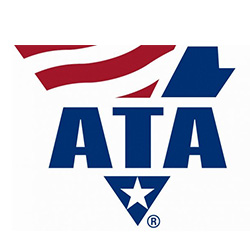 This three-day conference features industry-leading educational programs covering critical topics in trucking safety, security, human resources, claims, and loss prevention. Explore the exhibit hall to discover innovative products and services designed to solve trucking's challenges in safety, security and human resources. In addition to an exceptional educational program and interactive exhibit floor, we provide networking opportunities – another highly appreciated benefit of the #SSHR22 conference. Join us in Orlando to learn the latest in your profession and improve your ability to provide the safest, most secure, and dependable transportation services.
6. Commercial Vehicle Training Association –

CTVA Spring Conference

 – May 11-May 13 – Omaha, NE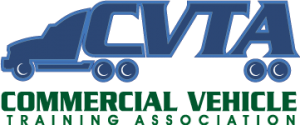 The 
CTVA
is the largest association representing commercial truck driver training programs in the United States.
CTVA
members represent over 72 school members with over 320 training locations in 43 states and train over 100,000 commercial drivers annually.
CVTA
advocates for policies that enhance safety, reduce barriers for those seeking entry into the transportation industry, and further advance overall driver professionalism. Conference attendance here is a concrete activity that solidifies the membership and more importantly allows participants to offer new ideas for training and the trucking industry.

Make plans to attend the 19th annual Recruitment and Retention Conference and take part in benchmarking, networking and educational opportunities from industry leaders and professionals in driver recruitment and retention. Learn valuable insight and hear the latest strategies and innovation for recruiting and retaining drivers in the transportation industry.
The conference is packed with sessions and workshops for you and your recruiting team to learn about cutting edge methods and resources for recruiters to be successful in this challenging market.

TCA's Annual Safety & Security Meeting has consistently brought truckload carrier safety professionals together to discuss problems, share ideas, and seek solutions to make their businesses and our roads safer. The highly popular "Safety in the Round" sessions will draw from the knowledge of the group to solve common safety management and human-resource problems. Topics typically include workers' compensation issues, employee/employer communication, improving driver-hiring procedures, and others.​
In addition to specialized educational sessions developed by our safety officers, attendees enjoy several networking opportunities, learning about the latest products and services in our exhibit hall, a first-timers' orientation, receptions, and several meals together.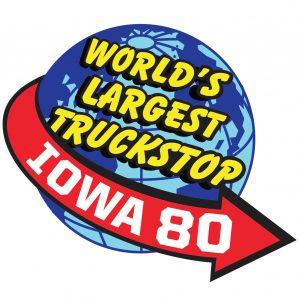 The Truckers Jamboree
is hosted every year at the Iowa 80 Truckstop, the largest truck stop in the United States, and is in its 40th year. Since its inception in 1979, the Truckers Jamboree has been celebrating America's Truckers and is a great place to learn about trucking. Primarily an event for truckers, this event is also open to exhibitors and can be a great investment of resources for carriers looking to expand in their recruiting efforts.
The Truckers Jamboree
will host over 175 Exhibitors  in a 34,000 square foot exhibition hall. Total grounds? A whopping 474,000 square feet.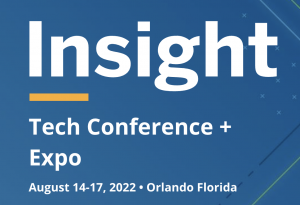 After nearly two years of being remote and watching virtually-streamed webinars, TMW is thrilled that this year's Insight conference + expo – hosted by Trimble Transportation – will be live and in-person this August. Boost your "Transportation IQ" to new levels. All about inspiring new and engaging thought to the future of the trucking industry, this conference (hosted by industry leaders) features hours of education across several different tracks and is the largest technology conference in the transportation industry. Loaded in in.sight, in.novation, in.spiration, and in.genuity, this user conference includes exhibitors, hands-on experience, insight speakers, and three days of interacting with some of the brightest minds in the field. The real clincher: this year's event takes place at Walt Disney World Swan and Dolphin Resort!
11. International Foodservice Distributors Association –

IFDA Distribution Solutions Conference

– September 14-16 – Tampa, FL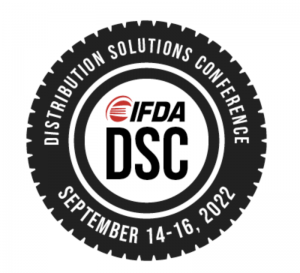 The IFDA DSC is the premier annual event on the industry calendar where leaders in operations, transportation, and technology gather with renowned speakers, innovators and disruptors to chart the future of foodservice distribution. The DSC will host over 170 Exhibitors in a 40,000 square foot exhibition hall. From solutions to help you meet the challenges of today and tomorrow, over 30 tailored education sessions, and exclusive networking opportunities with over 1,500 attendees – DSC is a truly unique experience that facilitates the right conversations, enabling individuals and organizations of all sizes to achieve their goals and grow!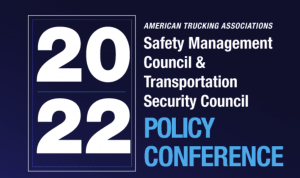 The
SMC & TSC Annual Policy Conference
provides you with a platform to inform, receive input, and discuss the most pressing issues regarding trucking safety and security. It's also a great opportunity for you to learn from the foremost technical, regulatory, and legislative experts. Conference attendees come to gain valuable industry knowledge, have the opportunity to participate in council functions, and provide input on how we move forward. Gain access to industry-leading safety and security professionals and decision-makers and promote your brand at the 2022
Safety Management Council and Transportation Security Council Policy Conference
. Over 100 safety and security professionals participate in this meeting every year to make safety and security recommendations, learn from the brightest in the industry and engage in policy discussions.
At the time this blog was published, the ATA SMC and TSC Policy Conference registration page was not yet available.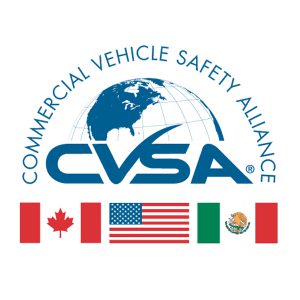 The Alliance's premier meeting, the 
CVSA Annual Conference and Exhibition
, provides the opportunity for government officials, enforcement, and industry to gather together to affect meaningful changes to the overall culture of transportation safety throughout Canada, Mexico and the United States. This annual event includes roll-up-your-sleeves meetings of CVSA's membership, elected leadership, technical working committees, program committees, and task forces. The benefits of the face-to-face interactions are priceless. Participants get down to business, discuss, examine, analyze, and make tremendous strides in furthering CVSA's mission.

The third ATA Conference on our list, 
The American Trucking Associations (ATA) Management Conference & Exhibition (MCE)
 brings together trucking executives from across the country for the one can't-miss event of the year that highlights economic, regulatory, and business trends focused on driving the success of fleets today and in the future. Every year nearly 3,000 of trucking's top decision-makers come to MCE for policy discussions, educational sessions, networking opportunities, and interactive exhibits.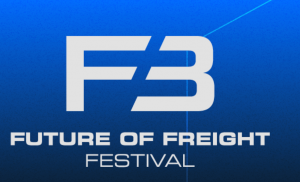 FreightWaves is bringing a completely immersive experience that is bigger and better than ever before to the heart of Freight Alley and home to FreightWaves–Chattanooga, Tennessee! The
Future of Freight Festival
, or
F3,
will be the hottest FreightTech event of the year, continuing FreightWaves' tradition of bringing together industry leaders to discuss the key factors impacting freight markets and the latest trends pushing our industry forward. The event will not only include a forward-thinking freight conference with rapid-fire demos, interactive sponsor kiosks and thought-provoking speakers, but also a festival that includes exclusive VIP experiences, entertainment and music, all in the Scenic City of Chattanooga on the banks of the Tennessee River. ‍ Explore the future of freight technology, engage with industry leaders, and attend discussions focused around all modes – trucking, air, ocean, and rail. Experience sessions with experts and entrepreneurs, and dive deep into the near future of drones, autonomous, and electric vehicles. While it's technology that drives our future forward, it's the people behind the innovation that bring the creation to life – F3 will be a full celebration of just that.

Join transportation, logistics, and supply chain peers at the 2022
Accelerate! Conference & Expo
, sponsored by the Women in Trucking Association. Attendees are transportation decision-makers with a keen interest in how gender diversity can have a positive strategic impact on their career and their company's success. You will get the opportunity to network with  Managers, Directors, VPs, and Presidents of company's ranging from motor carriers and 3PLs to manufacturers, retailers, truck driving schools, financial and insurance providers, and health & fitness services. Expect 40+ educational sessions on critical transportation issues and trends, along with perspectives of women in the industry. There are five educational areas of focus to ensure you receive relevant information that can be invaluable to your career: Leadership, Professional Development, HR/Talent Management, Operations, and Sales & Marketing.
Far from exhaustive, this list of popular conferences that exclusively serve the trucking industry's 8.9 million people will no doubt provide some guidance when planning your 2022 conference year. If we've overlooked one that you especially enjoy and believe should be on this list, please let us know in the comments below so we can include it.
We look forward to seeing you at these events and many more throughout 2022! If you're looking to connect, please reach out to Marilyn! We'd love the chance to meet.