Attending conferences is a necessary priority in the transportation industry. Trucking conferences are a unique way of keeping your company relevant while building skills you can carry throughout your entire career. They expand your knowledge, keep you up to speed on industry news and regulations, create unexpected connections with peers, and generate new ideas. As a bonus, many of this year's conferences are being hosted in sunny Orlando, FL – and what's better than solidifying your industry knowledge with an extended vacation?
Since 2017, we've been publishing our list of the top trucking conferences of each year as we believe it's valuable in helping you decide what events will help you and your company best reach your goals.
All information below has been taken directly from event webpages and corporate sites, which deserve all the credit for the content in this blog. Click on the event name to go directly to the event information and/or registration page! All that's left to do is convince your boss to book that ticket and register for the event (might we suggest the Tenstreet User Conference to start?)
Listed in chronological order, we bring you the leading (and largest) trucking conferences of 2023 – we'll see you there!
Make plans to attend the 20th Annual Recruitment and Retention Conference to take part in benchmarking, networking, and educational opportunities in driver recruitment and retention. You'll gain valuable insight and hear the latest strategies and innovation for recruiting and retaining drivers in the transportation industry.
The conference is packed with sessions and workshops for recruiting, retention, operations, and executive teams from carriers nationwide to leave with tangible takeaways for their fleet. Attendees will learn about best practices and resources for aligning industry and driver data, technology, and strategy to recruit smarter and retain better in today's driver market.
2. TCA Annual Convention – Truckload 2023: Orlando– March 4-7 – Orlando, FL
This year's Truckload Carriers Association Annual Convention is heading to Orlando from March 4 – 7.
Join 1,300+ attendees for this year's event focused on educational content, networking, and collaboration – made by truckload professionals for truckload professionals.
Truckload 2023: Orlando is the premier event for truckload professionals looking to make new connections and educate themselves on the latest trends in the industry. Tenstreet will be in attendance as a sponsor of the Membership Committee and First-Time Attendee & New Member Mixer.
3. Mid-America Trucking Show –

MATS 2023

– March 30-April 1 – Louisville, KY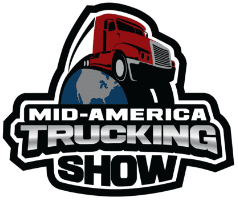 The Mid-America Trucking Show is set for March 30-April 1, 2023 at the Kentucky Expo Center in Louisville, KY! Building on the success of the 50th anniversary, organizers are expecting to surpass MATS 2022's numbers where more than 58,000 attendees saw 850+ exhibiting companies showcasing over 1,000,000 square feet of exhibit space.
Over 90% of exhibitors and attendees state that MATS is an important event for them to connect with industry peers to build strategic partnerships, network, and exchange ideas to improve the way they do business. The #1 reason attendees participate in MATS is to see new products in person. With interactive exhibit displays, MATS provides the perfect forum for industry professionals to experience new equipment and technology.
ATA's
2023 Safety, Security & Human Resources Conference & Exhibition will be hosted April 4-6, in Minneapolis, MN.
The Safety, Security & Human Resources National Conference & Exhibition (SSHR23) is the only event in the country that features three main educational tracks focused on the latest in trucking safety, security, and human resources. In addition to a strong lineup of educational programs, #SSHR23 provides opportunities to connect with colleagues and an exhibit hall featuring the industry's top manufacturers and suppliers showcasing their latest solutions.
Join ATA in Minneapolis to learn the latest in your profession and improve your ability to provide the safest, most secure, and dependable transportation services.

Maybe we're biased, but we believe that the Tenstreet User Conference is the year's can't-miss industry event. Packed with industry education, individual private sessions, professional growth opportunities, and inspiration that lasts long after you leave, the conference showcases clean and simple solutions to the trucking industry's biggest problems.
Our 5th Annual User Conference will boast new product updates, industry trends, and opportunities to have quality conversations about the unique challenges you face as a company with your peers, sponsors, and Tenstreet experts. The best part? Attendees will receive free access to our latest innovations 90 days before everyone else, and also will receive a discount on these new products once they are generally available. You'll find plenty to help grow your business, along with some fun surprises along the way. We hope to see you at the beautiful Bellagio!
ATA's Mid-Year Management Session
attracts trucking's top executives and is an important way for ATA members to discuss the association's strategic priorities, network with colleagues, hear advocacy updates, and influence the direction of the trucking industry. Policy committees will meet in-person and discuss the trucking industry's most critical issues face to face.

These meetings provide ATA members a unique value to ensure their company's interests are well-represented. The ATA relies on the engagement and voice of its members, and MYMS serves as a forum for all members to directly share their perspective on important industry issues. In turn, it equips ATA staff with what they need to best represent your business. Attendees perspectives on the opportunities and challenges closest to them is the foundation of what the ATA uses to educate the Administration, Congress, and communities across America.

NPTC's Annual Conference and Exhibition
is the marquee national private truck fleet event of the year! With 1,200+ attendees and 170+ exhibitors, this is an event you won't want to miss. The Annual Conference features information, exhibits, networking, education, best practices, and so much more!
A former attendee summed it up best: "The ROI for participating in the NPTC annual conference and educational materials has always paid back very quickly. Every year, I come away with many new ideas and suggestions on how to improve our fleet operation."
The NPTC proudly positions itself as the only trade association in the United States devoted exclusively to the interests of the private corporate trucking fleet industry and its professional practitioners. They represent a cross-section of American manufacturers, distributors, retailers, and public service organizations ranging in size from family-owned small businesses and town utility fleets to Fortune 500 global conglomerates.
TCA's Annual Safety & Security Meeting has consistently brought truckload carrier safety professionals together to discuss problems, share ideas, and seek solutions to make their businesses and our roads safer.
The event offers our highly popular "Safety in the Round" sessions where attendees can draw from the knowledge of the group to solve common safety management and human-resource problems. Topics typically include adoption of safety technologies, improved driver training procedures, insurance and litigation best practices, and others.
In addition to specialized educational sessions developed by TCA safety officers, attendees can expect several networking opportunities, learn about the latest products and services in the exhibit hall, and enjoy a first-timers' orientation, receptions, and several meals together.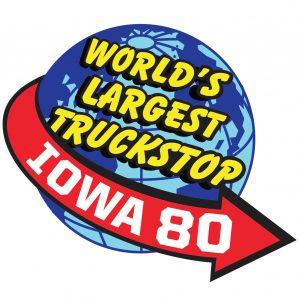 The Truckers Jamboree
is hosted every year at the Iowa 80 Truckstop, the largest truck stop in the United States. Since its inception in 1979, the Truckers Jamboree has been celebrating America's truckers and is a great place to learn about trucking.
Primarily an event for truckers, this event is also open to exhibitors and can be a great investment of resources for carriers looking to expand their recruiting efforts. The Truckers Jamboree will host over 175 Exhibitors in a 34,000 square foot exhibition hall. Total grounds? A whopping 474,000 square feet.
Expedite Expo
is the only trade event focusing exclusively on the expedited trucking industry. Launched in 2001, Expedite Expo has experienced a steady growth in exhibitors, attendees, and media exposure.
Attendees and Exhibitors from all over the US and Canada come to the Expo to learn about the newest trucks, career opportunities, and products geared specifically to owner operators and drivers of medium-duty and heavy-duty trucks.
Plan to connect with trucking carriers, suppliers and industry contacts in an exhibit hall filled with a wide range of products and services.
11. International Foodservice Distributors Association –

IFDA Distribution Solutions Conference

– September 10-13 – Fort Worth, TX
The IFDA DSC is the must-attend industry event combining cutting-edge distribution technology and expert speakers discussing your everyday challenges. With so much learning and networking in one place, you'll return to your company armed with valuable new knowledge. The 2023 Distribution Solutions Conference will be held from Sept. 10-13 at the Fort Worth Convention Center.
From solutions to help you meet the challenges of today and tomorrow, over 30 tailored education sessions, and exclusive networking opportunities with over 1,500 attendees – DSC is a truly unique experience that facilitates the right conversations, enabling individuals and organizations of all sizes to achieve their goals and grow!
McLeod Software's 2022 User Conference will be held September 17-19 in Phoenix, AZ.
As a McLeod Software Customer attending UC, you'll have the opportunity to attend informative sessions, engage in training, hear from industry-leading speakers, and visit with around 70 trucking industry vendors to glean important insight into products and services to enhance your business. You'll learn about new integrations, make appointments to see cutting edge technology, and shop industry services all within the Trucking Technology & Services Expo.
13. Trimble Transportation – Insight Tech Conference + Expo – September 24-27 – Las Vegas, NV
14. National Tank Truck Carriers – Tank Truck Week 2023 – October 8-10 – Indianapolis, IN
NTTC's Tank Truck Week
has become North America's largest tank truck event for owners, executives, operations, safety, and maintenance professionals. This premiere event delivers seminars focused on tank truck safety, maintenance, tank wash, technology, educational sessions by Tank Truck University, and a high capacity Cargo Tank Test & Inspection workshop hosted by educators from the Department of Transportation.
TTW also hosts over 250,000 sq. ft. of the latest tank truck equipment, trailers, components, safety products, and relevant solutions to provide your operation the competitive advantage. Social events and activities hosted by NTTC and numerous tank truck industry suppliers make TTW a must-attend event. If you're looking for the products, services, information, education, and connections to improve your company's operations, Tank Truck Week is the event for you.
The third ATA Conference on our list, The American Trucking Associations (ATA) Management Conference & Exhibition (MCE) is the most important event of the year for trucking industry leaders. In fact, no other meeting attracts as many trucking industry owners, presidents, CEOs, and senior executives.
This annual conference is designed for executives and attracts thousands of trucking's top decision-makers for policy discussions, educational sessions, interactive exhibits, and opportunities to meet with colleagues. The event includes sessions covering the latest updates in trucking and opportunities to make your voice heard on policy issues in committee meetings. Discover new innovations and solutions from the industry's leading suppliers in the exhibit hall. Plus, make new connections and catch up with friends with our popular networking events, including the famous MCE Annual Banquet.
Join transportation, logistics, and supply chain peers at the 2023 Accelerate! Conference & Expo, sponsored by the Women in Trucking Association. Anyone who believes the gender balance should be changed in the industry should attend and participate in the Accelerate! Conference & Expo. Attendees are transportation decision-makers in the roles of Managers, Directors, VPs, and Presidents of companies ranging from motor carriers and 3PLs to manufacturers, retailers, truck driving schools, financial and insurance providers, and health & fitness services.
Expect 40+ educational sessions on critical transportation issues and trends, along with perspectives of women in the industry. There are five educational areas of focus to ensure you receive relevant information invaluable to your career: Leadership, Professional Development, HR/Talent Management, Operations, and Sales & Marketing.
Chattanooga, Tennessee—the heart of Freight Alley and home to FreightWaves—will come alive once again with the largest festival in freight November 7-9, 2023. The second annual F3: Future of Freight Festival will converge in the Scenic City, bringing together experts, entrepreneurs, industry leaders, educators and more to discuss the key factors impacting freight markets and the latest trends pushing our industry forward.
This forward-thinking freight conference will feature all you know and love from FreightWaves with rapid-fire demos, interactive sponsor kiosks, thought-provoking speakers, and a fully immersive festival that includes exclusive VIP experiences, entertainment, unparalleled networking, and live music performances.
‍
Events will be held throughout our exciting city with the Chattanooga Convention Center serving as a convenient central hub. Join us to explore the future of freight technology, engage with your peers, and attend discussions focused around all modes of transportation—it's truly a festival like no other!
18. Tenstreet & FASTPORT – Veteran Ready Summit – December 13-14 – Washington D.C.
The military community offers technical skills such as leadership, rapid decision-making, emphasis on safety, teamwork, and dependability. These skills, along with many others, create an incredible potential employee in any industry. Employers simply need help to find, recruit, and retain them, and that's why we're convening.
At the Veteran Ready Summit in Washington D.C. you'll learn how to create a culture of support and receive best practices from cross-industry and workforce development experts that you can put into action to advance your company from "military-friendly" to "veteran-ready".
Along with educational panels and networking events, attendees are invited to join us at the Wreaths Across America Appreciation Dinner and Wreath Laying Ceremony.
At the time this blog was published, the Veteran Ready Summit registration page was not yet available.
Far from exhaustive, this list of popular conferences that exclusively serves the trucking industry's 8.9 million people will no doubt provide some guidance when planning your 2023 conference year. If we've overlooked an event that you especially enjoy and believe should be on this list, please let us know in the comments below so we can include it.
We look forward to seeing you at these events and many more throughout 2023!
No matter what conference(s) you decide to attend, be sure to schedule some time with our Industry Relations team. We love every chance we can get to catch up with our clients and industry friends and will be present at every conference on this list + so many more throughout the year. We look forward to seeing you on the road in 2023!