Drivers are just like you – busy. Many times when they're looking for a job, they're doing so with a full load of life on their shoulders. They start the application process, but aren't able to continue for a variety of reasons – from current job or family responsibilities, to not having the necessary information handy. That's why we created the Continuation IntelliApp.
Continuation IntelliApp can connect you with these busy drivers. With Continuation IA, any partially-completed application will be stored in the Xpress dashboard – even if your driver has only completed the first page of your IntelliApp.
Key Continuation IntelliApp Points:
Continuation IA boasts an average conversion rate of over 25%, placing more and more drivers behind the wheel every month.
Add a Drip Marketing campaign that automatically emails these drivers with a link, encouraging them to continue the application where they left off. Combining Drip with Continuation IA has proven to swell conversion rates significantly – up to an impressive 31%.
These partial application drivers can be routed to a specific recruiter or team, who can reach out to these applicants and help them complete their application over the phone.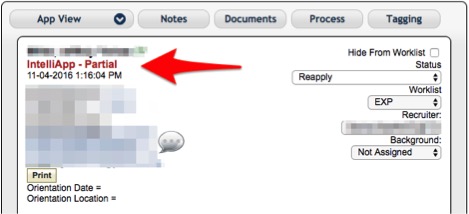 Subjects come in with a source of 'IntelliApp – Partial', integrating smoothly into any existing reporting, and making tracking as easy as ever.
Increase your number of hires by connecting with these busy drivers today. 
Contact your advisor to learn more.