Are you feeling like a modern-day Bob Cratchit, pouring over endless dot-matrix printouts, green bar after green bar, knowing that there has to be a better way to analyze your data? Well, you'd be right! Allow us to introduce Tenstreet's Custom Report Wizard (CRW).
In your quest for meaningful reporting, you know it's not always about finding out what happened last – it's about figuring out what needs to happen next. CRW gives you control over your data – you can build reports, create charts, review past performance, analyze trends, make predictions – the possibilities are as endless as your data.
CRW gives you the leverage to run a report over any driver demographic, application metric, or custom tagging information that you like. Choose the columns you want to see, assign parameters to filter your results, and save it to run anytime you want – so you can see the real-time data you need now, when you need it the most.
Three Features that Will Make You Love Custom Report Wizard
1. Build reports on the fly, or house them in the reports section of your dashboard to call upon at your leisure.
2. Assign your reports to your users as homepage reports that run dynamically upon sign-in or refresh. Better yet, create homepage "report sets" that allow your users to view the set of reports that matters most to them.
3. Take reports with you on mobile! Check a box and they're instantly available in your Xpress Dashboard App (also available on iOS), so you can view them on the go.
A Simple Walk-Through
One of the more popular reporting focuses for our clients centers around orientation data. To demonstrate how easy the CRW is to use, let's walk through how one might build a report to answer their orientation questions:
1 – Report Filters
Let's define the parameters (or filters). To do so, we need to first figure out what question(s) we want to answer. Suppose that we want to ask, "What experience levels do our drivers who attend orientation most often possess when we hire them, and how do the numbers compare across locations for this month?" To answer this question, we could choose parameters such as "Orientation Date," "Status," "Orientation Location,"and "Worklist" (given that our worklists were built based on experience level). Simply drag and drop filters from the selection menu into the "Report Filters" frame, and you're on your way.
2 – Add Columns
Next, let's select what columns we want to see. For example, "Subject Name," "Worklist," "Orientation Date," "Orientation Location," and "Recruiter" would work to create an Orientation Subjects by Experience by Location report full of meaningful detail.
3 – Create Summary
Once we drag-and-drop our columns into place, we then have the option to add a summary. Simply check the box, "Create Summary," and you'll be able to choose which rows and columns you'd like to count, average, or calculate a percentage of the total. For our question, we might choose to see the data presented with a row for each experience level, and a column counting the total number of subjects in the orientation at each location for each experience-level row.
4 – Analyze Your Data
Now for the fun part – let the power of the graph help you easily analyze your data to find trends and meaningful takeaways.  All you have to do is decide whether the results would be best displayed in a pie, bar, or line graph.
5 – Choose Your View
Choose reporting options such as "Dashboard Home Page," or "Mobile App Home Page." Click "Detach View" if your report is rather large and would benefit from the extra real estate the full-screen view offers. Select "Export to" in order to print, export to Excel, or create a PDF.
6 – Report Sets 
Watch communication and productivity flourish throughout your business by taking advantage of the invaluable Report Sets feature. Click on the "Home Page Mgt" tab to add your report to a homepage set, assign users to similar job roles, and witness immediate improvements in the way your company does business. Your users will thank you!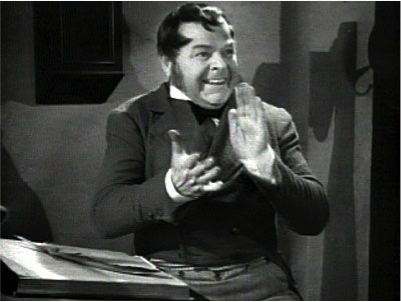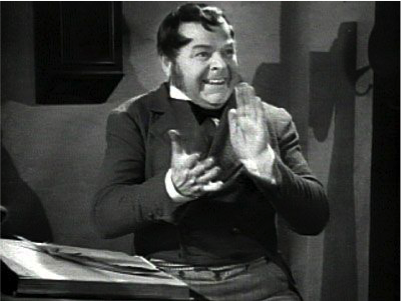 So be gone, ghosts of dot-matrix past, present, and future! Let the Custom Report Wizard free you from the perilous chains of that Dickensian world, and reclaim the new, report-manageable life you deserve.   
Contact your advisor, or email us directly at [email protected] to schedule a demo!