The new feature announcement train is just beginning to pick up speed in the wake of our 2019 User Conference. Last week you learned about our new
Controls and Automations
 rollout and we're excited to keep bringing more announcements over the next two months to kick off a fun-filled summer.
On deck this week
Our new Communications updates provide a more comprehensive approach to capturing and better organizing the daily interactions you have with your applicants. You'll have clearer visibility into the timeline of events and a better understanding of the full span of your relationships with drivers. You'll see these updates roll out today, Monday, May 6th.
Communications View
Your first tasty treat this week: a new communications view designed to unscramble the daily jumble of touchpoints you have with your drivers. Your newly enhanced view displays a historical timeline of each Pulse message, text, in- and outbound call, document share, and more, showing a clear path of correspondence over time.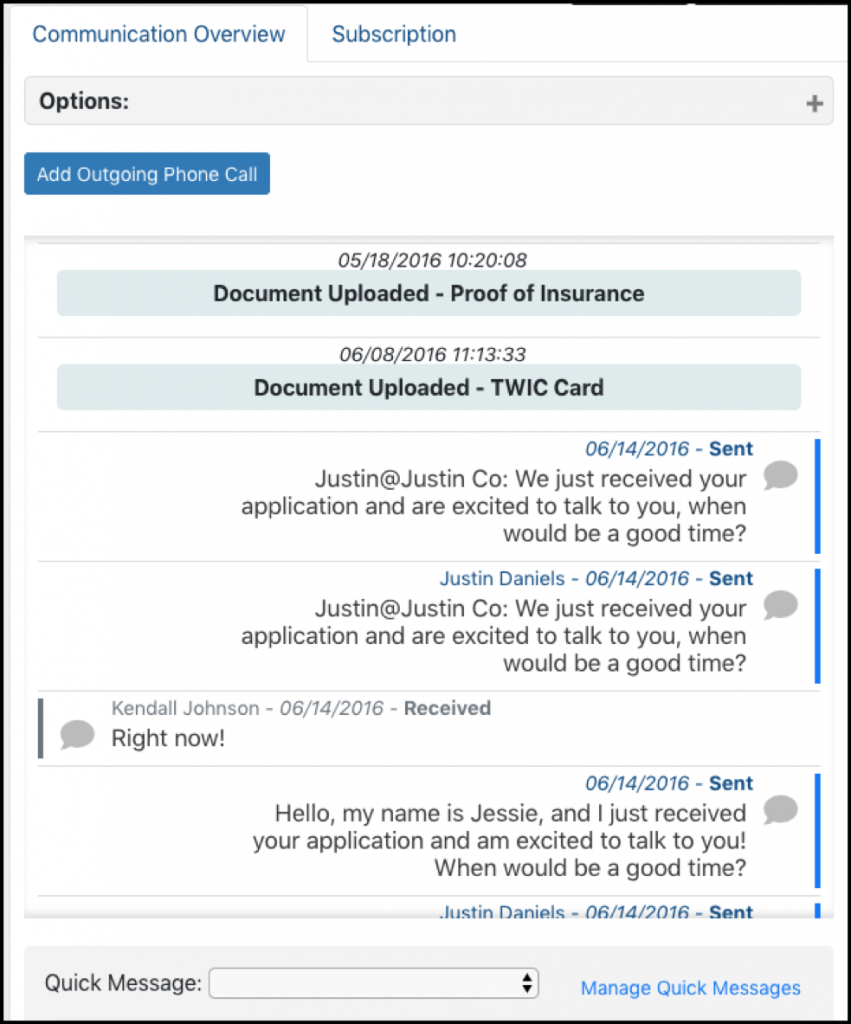 The timeline comes with some other shiny additions: for our Marchex, Conversa, and CallSource clients, your inbound calls will now be represented in the applicant's historical timeline automatically, and we also offer the option to log outbound calls so they're represented in the chain of communications, letting you understand the full scope of the relationship.
Notification Center
Not only do we want you to understand your correspondence with drivers better,
we
want to communicate more clearly with
you.
That's why we're rolling out a new Notification Center to give you a single place to check in after you've been away from the system.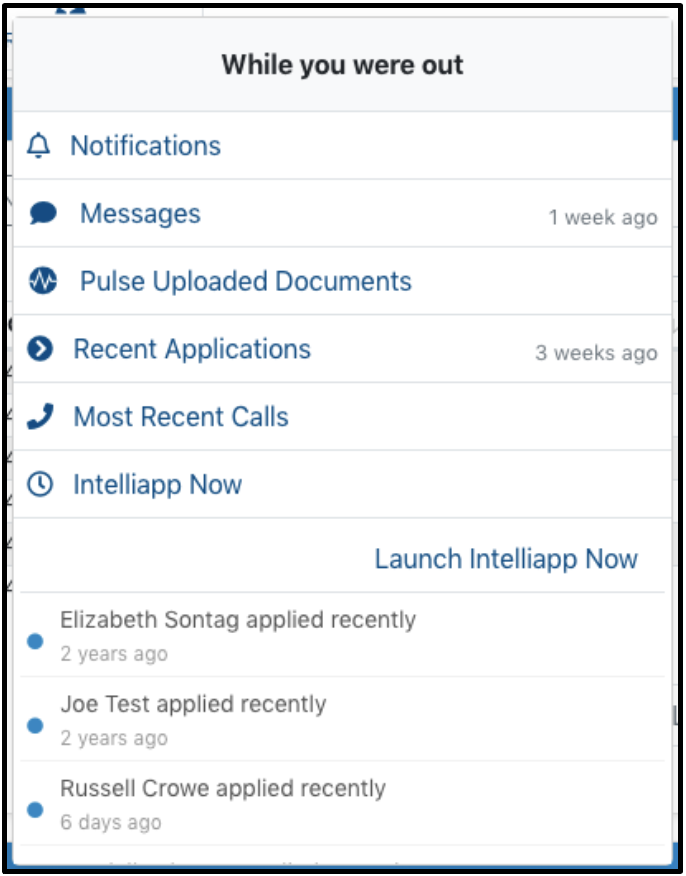 Acting as your indefatigable secretary, the Notification Center keeps you organized and passes you a personalized note upon your return, providing a high-level accumulation of all notifications, messages, documents, applications, and calls that happened while you were out.
Call Views Widget
Who has time to spend manually pairing calls with applicants? This new focus view widget removes the guesswork by matching all your calls with the applicable subject, identifying calls that rolled to voicemail, and giving you a filterable rundown on the details so you can call the most promising candidates back sooner.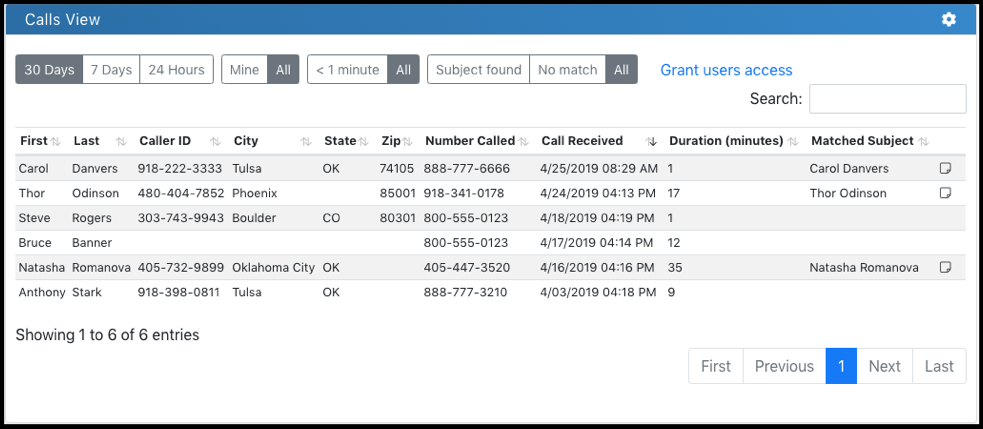 You'll find this new tool on your dashboard alongside the other time-saving widgets already hosted there.
Want to see it in action?
If you'd like a visual demonstration, we'll be hosting a webinar covering these updates and next week's rollout as well. Register below!