We've talked pretty often here about the importance of responding quickly to drivers when they apply, as well as the importance of moving those drivers through the hiring process as quickly and smoothly as possible in order to prevent them from stalling partway through recruitment. We hope you're not tired of hearing that, because we certainly aren't tired of telling you. Our goal is to help you make your business and your recruiting department successful, and those two points are key to success. We're happy to announce that we've just made achieving them a little bit easier. Tenstreet has made some new enhancements to the tools that help you move your driver candidates quickly and easily through the recruitment process.

New Status Notification Tool
The first improvement is a new tool called Status Notification. This tool helps recruiters and supervisors keep track of how well drivers are meeting their recruitment milestones, and ensure that they're moving through the hiring process in a timely manner. The Status Notification tool does this by alerting recruiters via a fly-in message whenever a subject has remained in a status beyond a specified (and configurable) number of hours. The system also notifies the recruiter if a subject stays "in process" for too long; if a subject bounces back and forth between recruiting and processing for too long you will be alerted to the delay, as the driver is likely getting frustrated. These notifications fly in (similar to texting and
Driver Pulse
messages), but will also be delivered to the dashboard smartphone app that can be downloaded on
iPhone
or
Android
devices. This feature allows your recruiters to be notified to critical time delays wherever they are, and makes it easier for them to take action and correct the problem quickly.
New Dashboard App
As part of this rollout, we're happy to announce our second big improvement, a brand new Dashboard App. When we introduced this app last year its functionality was unfortunately very limited for clients who weren't using IA Now and Real Time apps. Clearly, not our finest hour. But we used that mistake as an opportunity to learn and improve our new iteration of the Dashboard App. If you haven't downloaded the Dashboard app before, we encourage you to take a look at this new tool.
New & Improved
For those who used the app in the past and found it lacking, you'll be pleased to find that the new version is a vast improvement. One of the biggest changes we made to the Dashboard App is the ability to build and configure sets of home page reports for mobile use, all from within the custom report wizard. For example, you can now configure each recruiter with a mobile home page report that shows exclusively recent applicants who have come in from certain high priority sources, or within a certain score range, or who live near hard-to-staff terminals.
Convenient Access to More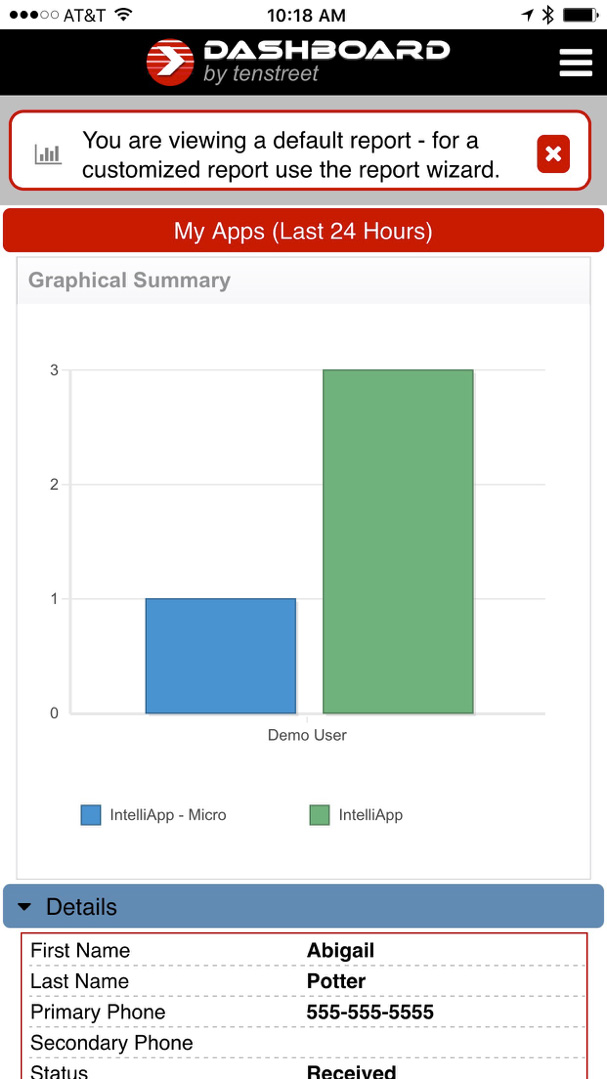 Additionally, managers can use this same tool so that they can see, at a summary level, how things are running, even when they are away from their desk for an afternoon of meetings or away at the lake for the weekend. Users can even display their existing custom home page reports on their phone with a single mouse click, so that they can have convenient access to all the same critical information they do at their desks, whenever and wherever they need it. We hope that using these two new tools will support a big improvement in how your recruiting department manages its workflow, and will make it easier for both your recruiters and supervisors to hit their goals and track where their recruiting strategy and execution could use some attention.