Drivers Can View Carrier Profiles & Active Jobs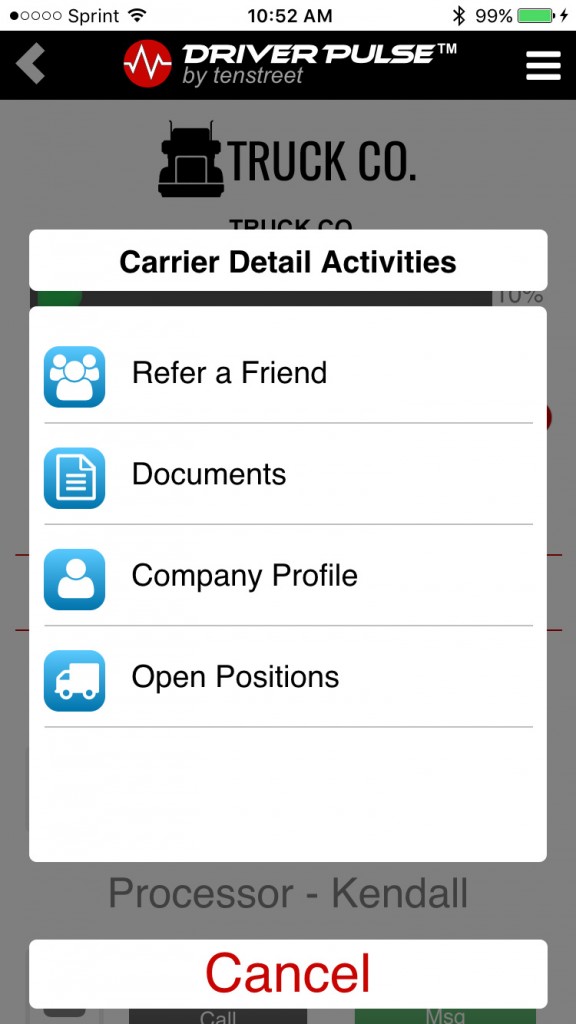 Starting on June 6, Pulse users will be able to view a carrier's profile and all active jobs for that carrier. Until now, this information was only visible in limited ways. The company profile was only visible to Pulse Invite recipients discussed here. Active jobs were only visible to a carrier's users (and not at all to drivers, as discussed here).
Pulse Invite + Driver Profile Matching
So we're taking the building blocks that are part of Pulse Invite and the driver profile matching and using them to build a more powerful way to communicate with drivers. At any time, carriers can update their carrier profile as well as the active jobs to reflect the exact positions they are looking for. Drivers can always view open positions – natively from within Pulse. They'll be notified about updates via an updated "badge" count within the Pulse app.
One-Tap Apply
Like all things from Tenstreet, the active jobs tool is built for trucking. If you have a job (e.g., an experienced OTR driver) that you hire for in 30 states, that's what you have, one job – not 30 (or worse, one job for each major city or metro area in those 30 states). That one job may have 30 locations – but it's a single item for drivers to find and read. This way you won't overwhelm them with redundant information. Further, when you enter a job, you'll be asked to categorize it in terms of equipment, type of driver, type of route, and experience – and when we show your jobs to the driver, the system will order them in terms of the driver's profile. So, the jobs that fit the driver best will be at the top of the list. Once they've read about your active jobs and viewed your company profile, they can use the one-tap apply system within Pulse to submit a full IntelliApp quickly.
Multi-Carrier & Lead Form Applications Benefits
We're especially excited about how well this new tool will work for carriers that use multi-carrier applications or lead form applications. As Driver Pulse users are in the app, they're just a few taps away from learning about your company – and a few more taps away from submitting a complete application.
Add Your Profile & Active Jobs Today!
If you are a Pulse carrier, you're about to get an entirely new channel to communicate with drivers. If you haven't already, enter your company profile and your active jobs via Xpress. This will help you communicate the types of drivers you're looking for – but that's only possible if you've entered that data in the system. If you aren't a Pulse carrier, this is one more clear reason to become one.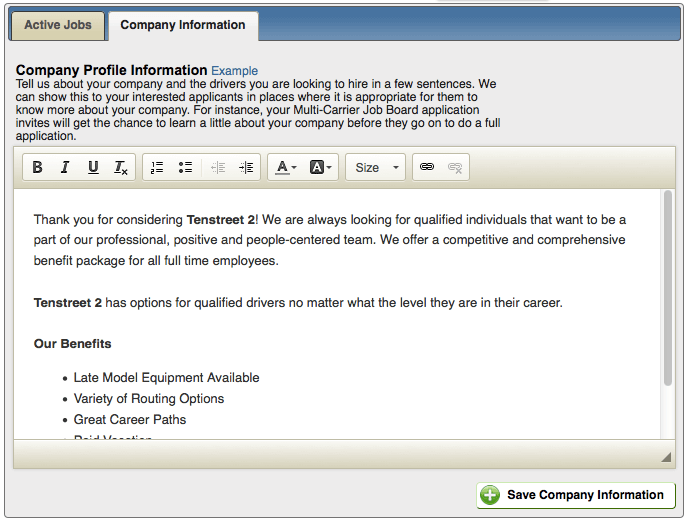 Key Takeaways:
New Driver Pulse features available June 6th
Carriers can add active jobs to their Pulse profile
Drivers using Pulse are one tap away from a carriers IntelliApp
Ensure your profile and jobs are available on June 6 – add your company profile and active jobs today via Xpress