Savvy carriers know that in order to recruit and retain quality drivers, driver engagement is a must. Here at Tenstreet, we have a lot of tools to automate engagement for both your prospective and current drivers (think Drip Marketing and Job Board Scrubber). March's webinar on Automation added two new driver engagement models to the balance — Driver Engagement and Pulse Issues & Surveys.
Hook Drivers During Onboarding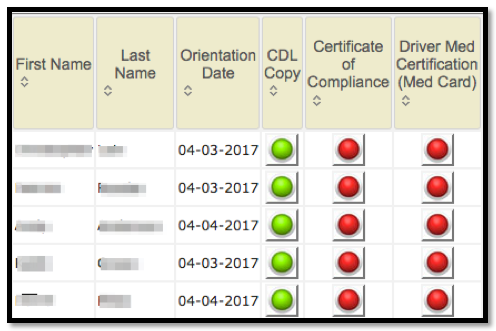 Driver Engagement nurtures your prospects during each stage of the recruitment process. Move a driver to 'Ready for Orientation', and personalized emails requesting a driver to complete a form, upload their CDL, or watch training videos automatically are delivered to the driver. The driver has the ability to respond, asking their recruiter a question, for example, on the training video they just watched. As drivers pass through each status milestone, their commitment to the carrier deepens, improving the probability that the driver will make it to orientation.
Checklist reporting makes it easy to see what each driver has responded to, and what they haven't – offering quick insights into the level of each driver's engagement. Carrier wins are abundant, in that they are able to (1) gather required documents pre-hire, (2) decrease orientation time (and save on associated costs), and (3) reach out proactively to those unresponsive drivers so you're not surprised by any empty seats at orientation.
And Keep Them Longer Once Hired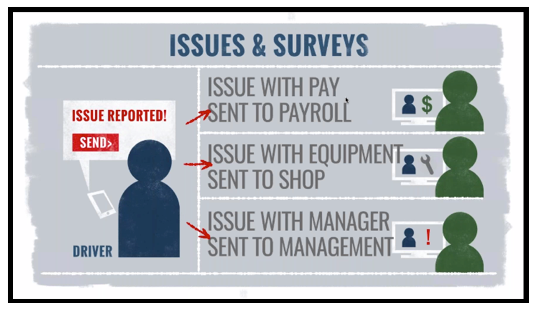 Pre-hire isn't the only time you want to engage your drivers – post-hire is just as critical. Considering the high costs behind driver turnover, keeping a driver over onboarding a new one is the conscientious choice. Pulse Issues and Surveys was created with retention in mind. It gives drivers an easy, automated way to report issues and complete satisfaction surveys, letting carriers in on what keeps their drivers happy, and driving for them.
Do More with Automation

Engagement is just one way Tenstreet's Advanced Automation Services can work for you. Automation triggers can be designed to validate a checklist, schedule classes, notify key employees, adjust scoring after application submission, set tags, flag issues, change statuses, perform calculations, conduct complex application routing and (re)assignment — and really anything you can dream up.
If you can imagine it, we can build it. Contact your advisor or [email protected] to learn more about how automation can help you save time, while standardizing any process workflow.