---
Streamline Your Recruiting, Screening, Verification, and Approval in a Paperless Environment
---
Companies have reported 50% and even 100% increases in recruiting staff productivity after implementing our software. Our software enables candidates and businesses to spend less time filing papers and more time recruiting the best drivers.
Businesses experience 50% to 100% increase in recruiting staff productivity!
IntelliApp and Xpress focus on delivering complete and accurate candidate information fast and with less effort. Features such as IntelliApp Now, job requisitions, and auto-population connect recruiters and applicants, leading to 60% more applications.
Our solutions simplify a candidate's process, provide recruiters with powerful tools to accelerate their workflow, and enable management to oversee the entire recruiting process.
Recruiting Services
---
IntelliApp

Leverages the power of over 3,000,000 active drivers. Mobile-friendly application(s) pre-populates personal information, employment history, licenses, accidents, violations, and more, increasing your application volumes dramatically.

---

Xpress

Where marketing, onboarding, recruiting, and safety meet. Xpress accelerates the hiring process, drastically improves workflow, and serves as your highly-customizable applicant management system.

---
Advanced Automation Services

Customizable, highly-flexible automation workflow adds efficiencies to application processing (e.g. workflow, document processing, status processing, reporting, etc.), improving processing speed, and significantly reducing human error.

---

Driver Pulse Mobile App

A dynamic driver-facing mobile app that allows drivers to search for carriers, apply for jobs, view the current status of their application(s), communicate and share documents with their assigned recruiter, refer other drivers, create a profile to assist in job matching, and more! Available on iOS and Android.

---

Built for the recruiter on the go, this mobile app connects Xpress users to their drivers from the convenience of their phones. Available on iOS and Android.

---

Custom Report Wizard

Access, analyze, and graph your data any way you like by creating highly customizable reports on any driver demographic, application metric, or custom tag.

---

IntelliApp Now

Sends an alert when an IntelliApp is submitted that meets certain criteria, allowing the recruiter to contact the applicant immediately. Notifications can be sent to recruiters via their smartphones, allowing for rapid after-hours outreach to the best drivers.

---

Texting Engine

Offers two-way texting between recruiter and applicant/driver, keeping a historical recordof all communications within the Xpress dashboard.

---

Adverse Action Notifications

Automated process that emails digital pre- and post- letters to applicants when a consumer report in whole or in part causes their application to be declined.

---

Goal Tracking

Replaces the office whiteboard or spreadsheet, and makes goals team accessible by automatically managing, tracking, and reporting on organizational goals across any period, and in real-time.

---

Affirmative Action Tracking

Capture AA/EEO self-identification information via IntelliApp and reporting tools.

---
---
---
Free IntelliApp Download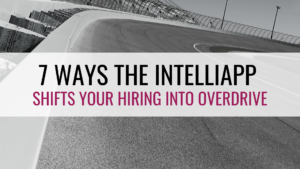 Webinar Recordings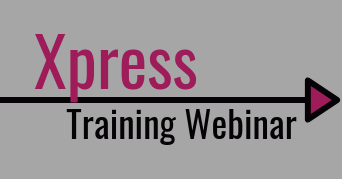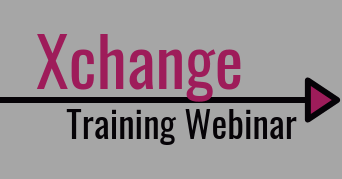 Recruiting Infographic